Services
Tech Support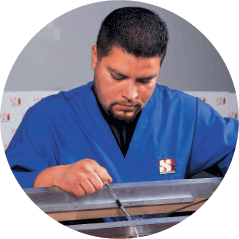 Gramatech offers technical support by phone, fax and E-Mail, available from 8am to 4pm pacific standard time, fax and E-Mail 24 hrs a day.

Phone: 323 726-9721

Fax: 323 726-9776

E-Mail sflores@seco-ind.com

Don't hesitate to take advantage of this service.


Customer Service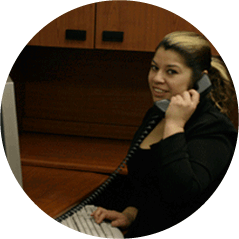 Gramatech offers customer service by phone, fax and E-Mail, available from 8am to 4pm pacific standard time, fax and E-Mail 24 hrs a day.

Phone: 323 726-9721

Fax: 323 726-9776

E-Mail ana@seco-ind.com

Don't hesitate to take advantage of this service.

Repair Kits

Any type of machinery requires periodic "check-ups" to ensure all the critical components are in good condition and performing properly. Gramatech's Repair Kit is an "insurance policy" of sorts. If the machine is given regular check-ups using the items included in the repair kit, it insures production won't be lost due to a break down. If something goes wrongs, it provides "coverage" to be up and running again. Included in the repair kit are all the machine-side items needed to maintain, repair and replace those components on the unit that wear out with normal use, as well as the tools needed to complete their installation.

Refurbishing

All Gramatech Machines manufactured can be repaired and refurbished. Please call our customer service team for details. 323-726-9721

Warranty

Warranty includes 1 year parts and labor, but does not include any shipping charges incurred. Teflon covers, insulators, terminal blocks, vacuum rubber and heating elements are not included in the warranty. Warranty is VOID if machine is altered in any way or if preventitive maintenance schedule is not followed, in factory's judgment. Please fill out ourWarranty Form.

Trade In

Trade In Programs are available on all on all Gramatech Machines. Please call Customer Service at 323-726-9721 for details.