Explosion Proof Sealers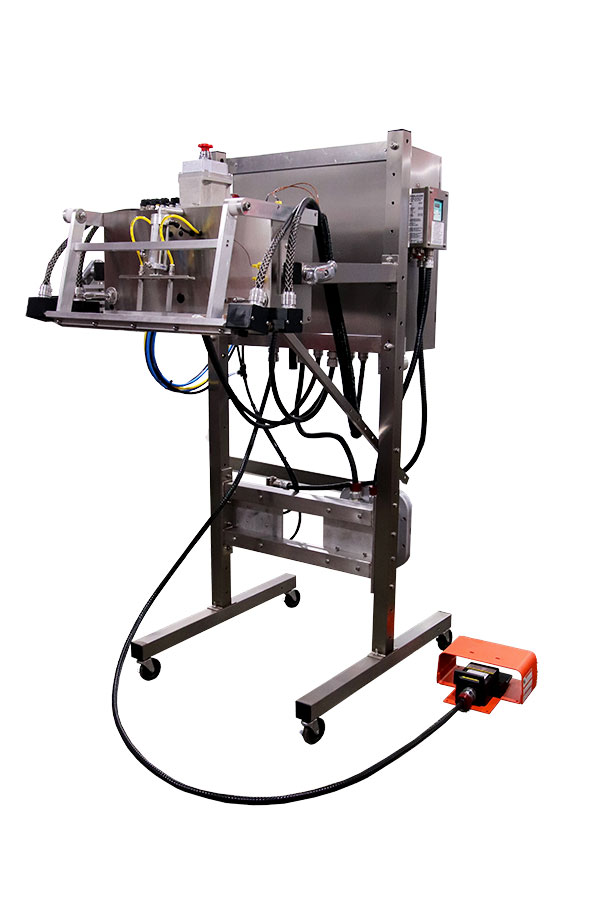 Certified Explosion-Proof Vacuum Sealers for packaging in hazardous locations. Protection in locations where dangerous elements such as gases, combustible dust, and powder are present. Made in the USA.
Custom-Built Explosion Proof Sealers
Explosion Proof Vacuum Sealers for HazLoc Settings
Custom sealing equipment built-in-accordance with explosion-proof safety standards for certification by US and European approval agencies. Validatable and cleanroom options are available and can be made in horizontal or vertical configurations with seal lengths up to 110" and beyond
Gramatech custom-produces highly advanced sealing equipment made for hazardous locations and materials. Our explosion proof vacuum sealers are custom designed to meet every element of certification required by your application and location.
---
"IMPAK worked backward from our certification specifications to produce equipment specifically made to meet our exact needs." – Engineering Manager, Major Chemical Producer for U.S. DOD
---
Standard frame sizes from 18" to 110" are available with a vertical or horizontal orientation. Special configurations and sizes are available as required. Machines are made in the USA and can be produced for use in cleanrooms and HazLoc settings.
The advanced controllers on our heat sealers offer +/- 1 degree temperature accuracy. Results are measured, trackable and accurate, seal after seal.
---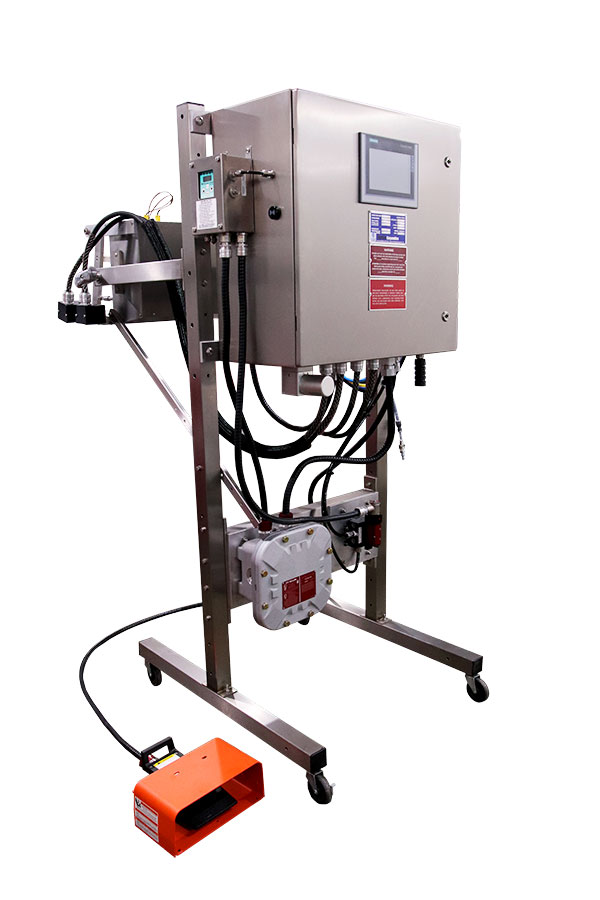 Options Include:
· Horizontal and Vertical Configurations
· Vacuum and Non-Vacuum Options
· State of the Art Controllers: iS2 System Available
· No Size Restrictions
· Frame Options: Include Powder Coated or Stainless Steel
· Cleanroom Ready: Options Available
· Calibration Service: Prior to Shipment
· Validatable: With Ports Included
· Temperature Controlled within +/- 1 degree
---
Gramatech's Explosion-Proof Sealers Come in Many Configurations:
Generally, requests for explosion-proof sealing equipment comes from businesses that require large frame industrial units, however, our expertise allows us to advise customers on any number of configurations and additional features. Our machines are built to exact customer specifications in Los Angeles, California.
Whether your need for an explosion-proof sealer is driven by your environment or your material to be packaged, Gramatech has the solution for your unique needs, no matter the industry. We're prepared to work with you to create a system that safeguards you with standard features such as auto-shutoff and alarms, temperature runaway and vents, plus custom options depending on your needs.
Gramatech's explosion-proof sealers can be made in any size and configuration and built to meet all class, division, and group requirements, and our robust control system makes them not only safe but arguably the most accurate explosion-proof sealers on the market. Contact our engineers to learn about our capabilities and get information based on your specific needs.
---
"I went with IMPAK because they were the only company that insisted on third-party certification with all the documentation I required. 'Explosion-proof' isn't something I can simply take a company's word on." – Project Manager, U.S. Military Munitions & Ordnance Group
---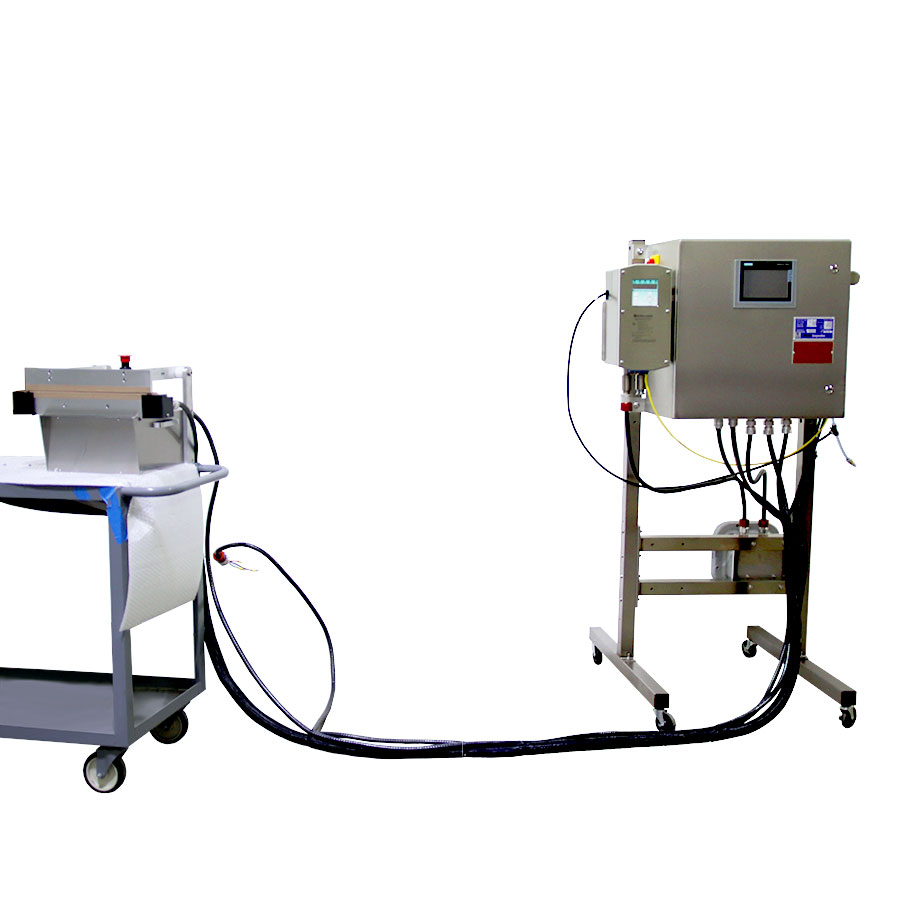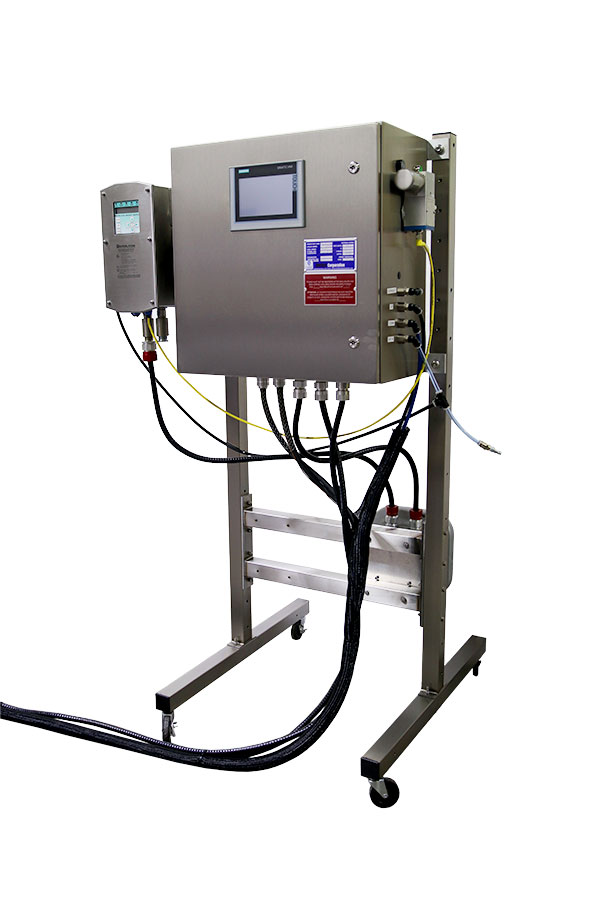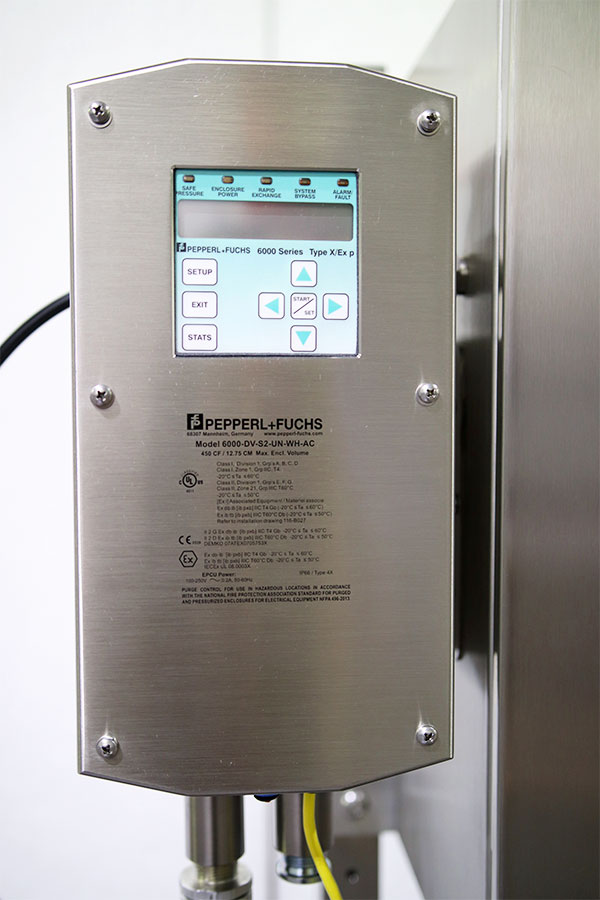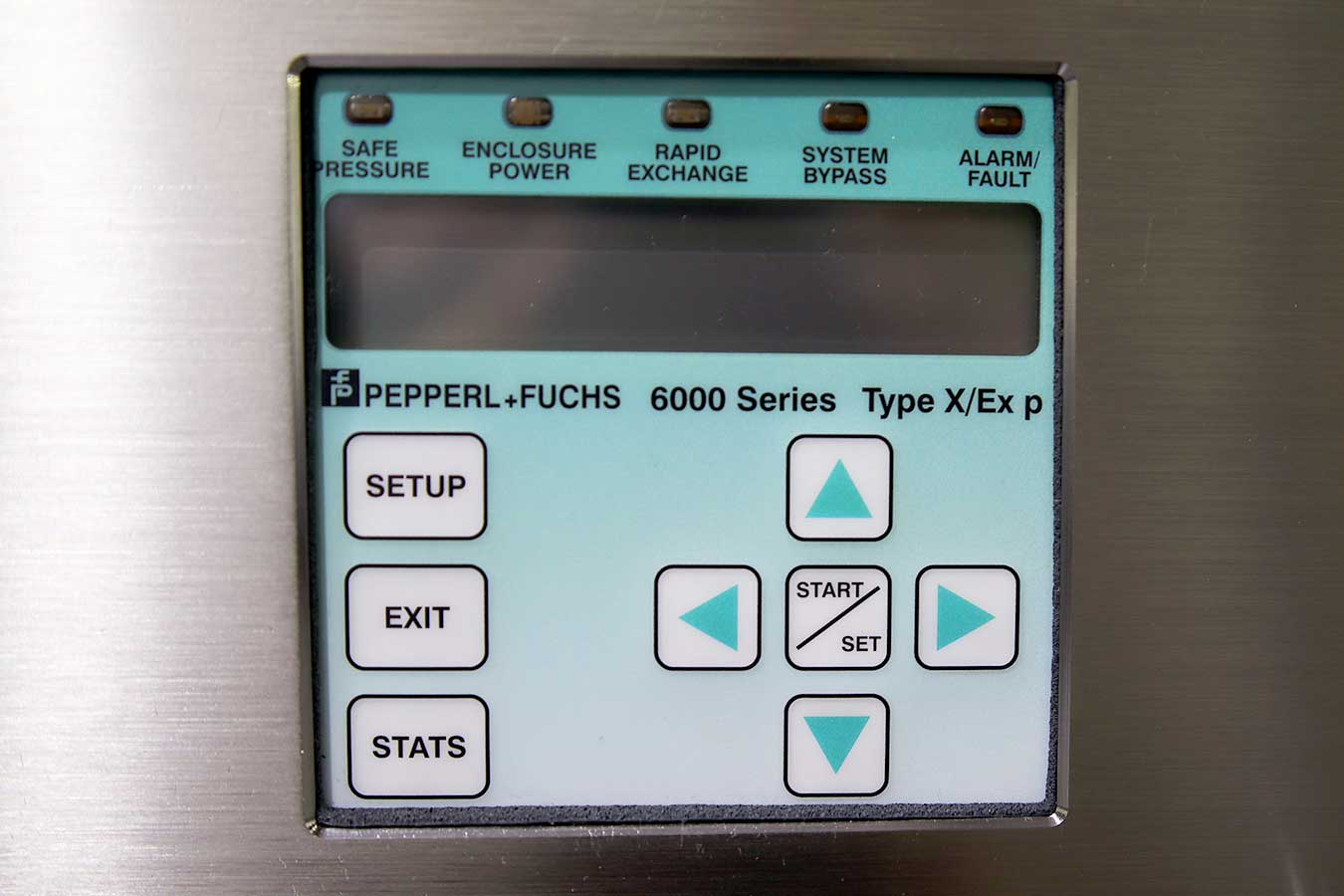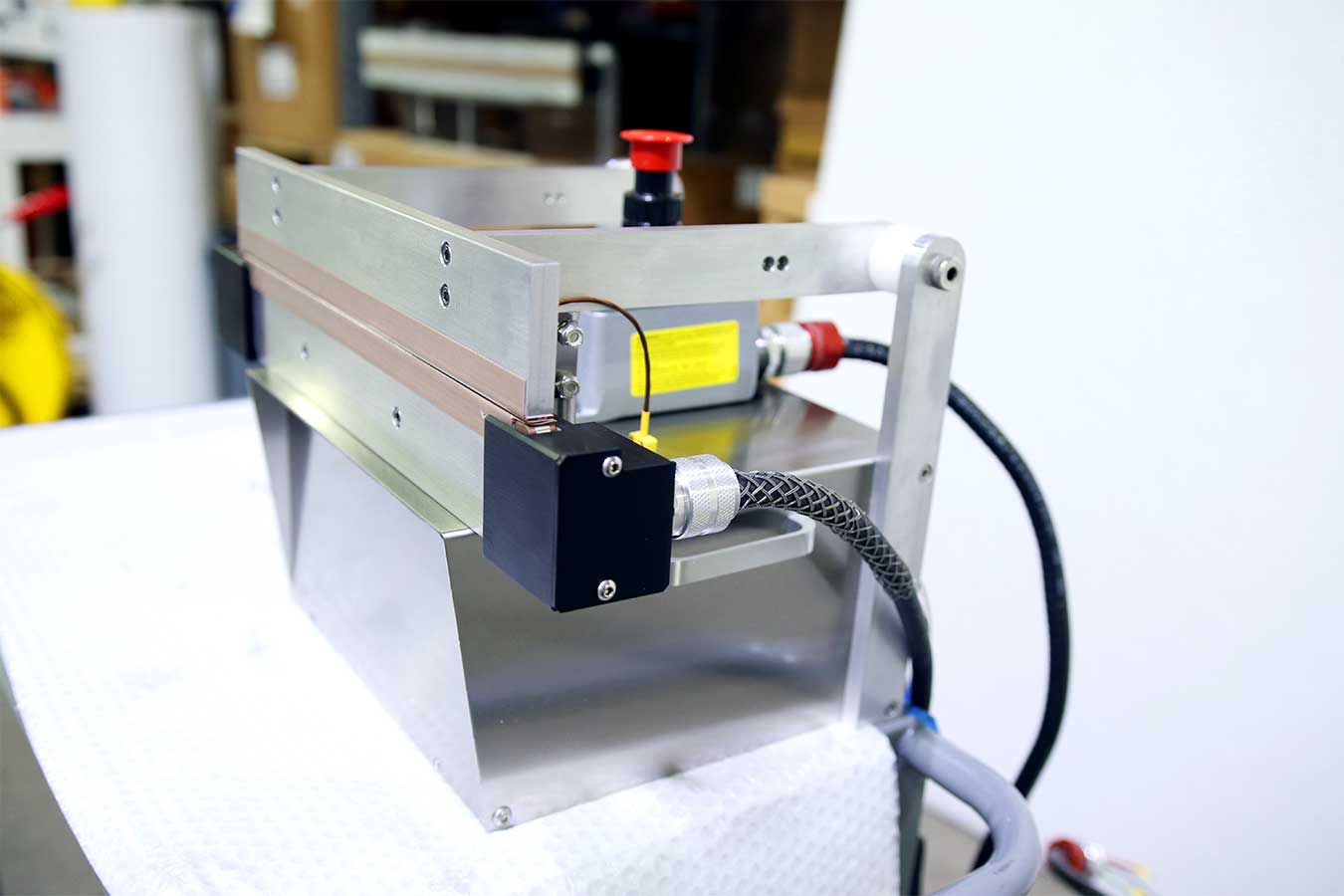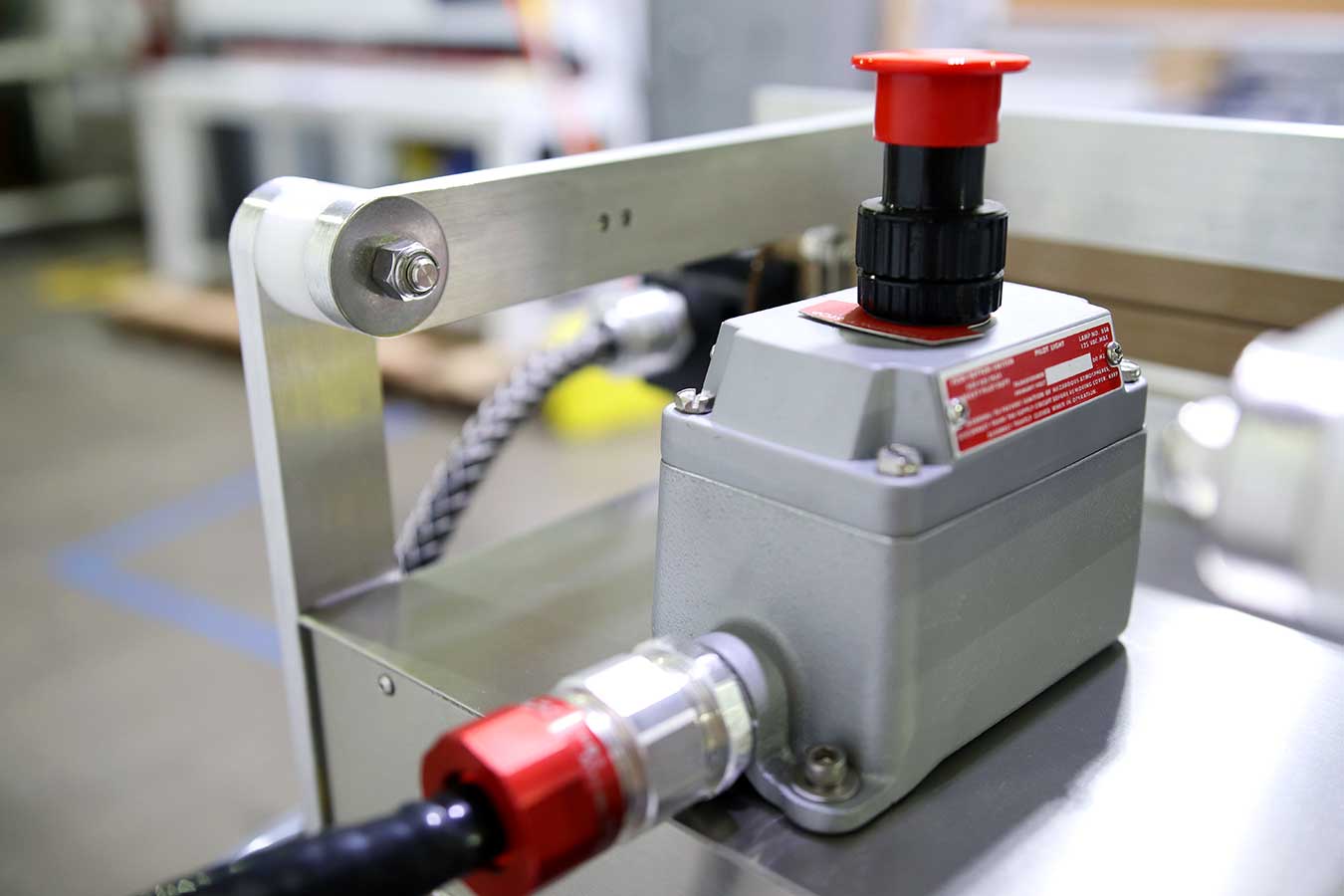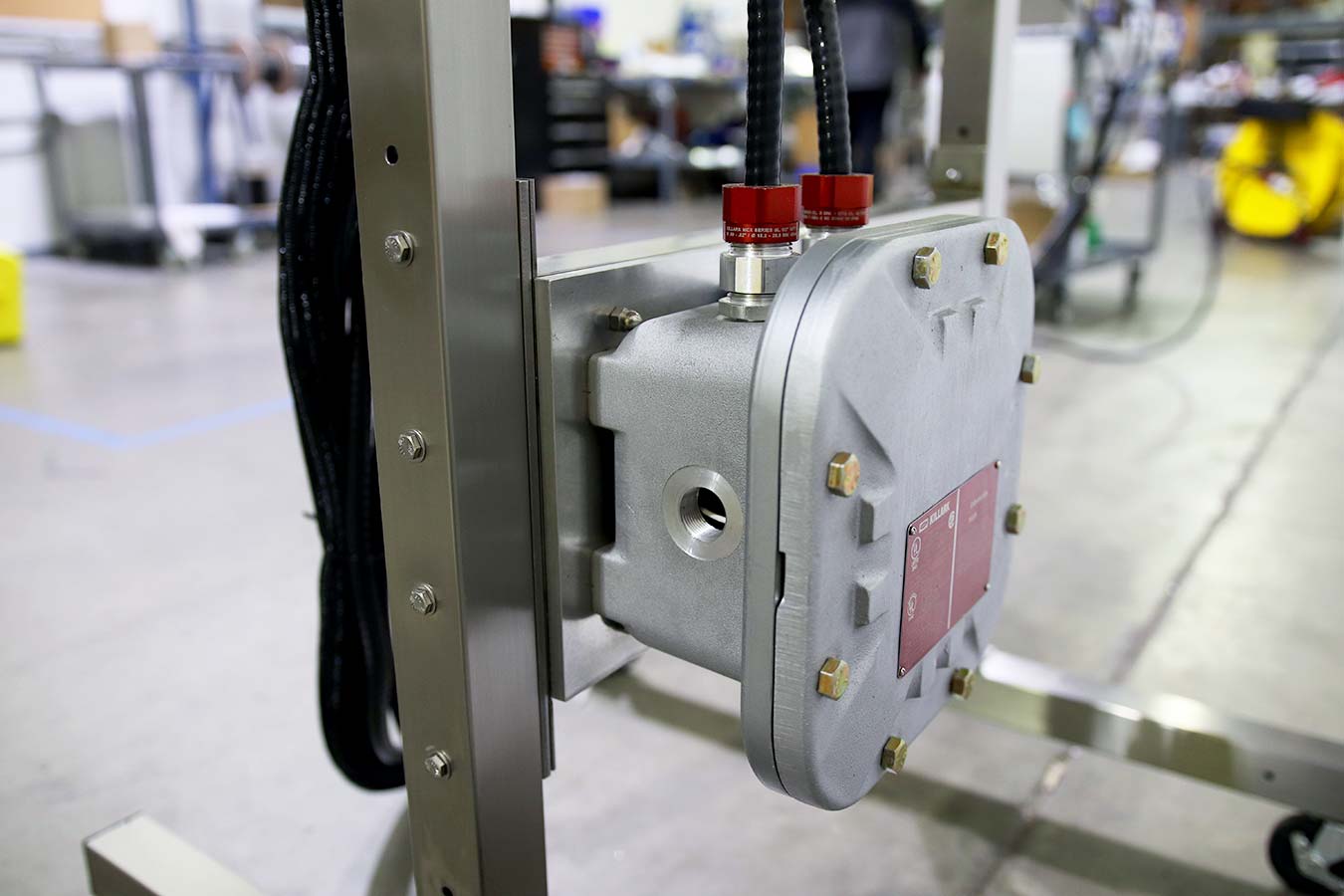 "Built-in-Accordance" vs. Certified Explosion Proof

When it comes to explosion proof machinery, Gramatech is not only a leader in the field, our position as the premier leader in this area allows us to give two distinct options to organizations that have a requirement for this kind of machinery.
The first is for a complete piece of machinery, including third-party certification. For many customers, especially those dealing with the US and foreign military organizations, this is an absolute necessity.
The second option, due to our large level of experience in this field, is to provide the machinery built to that specification but without the third-party certification. It is important to note that in this case, Gramatech will only state that it was "built-to" that specification. The standards and requirements for the certification agencies are reviewed and updated on a highly regular basis. Though we work with safety certification agencies such as Underwriters Laboratories (UL), CSA, and NEMA to build in accordance with the latest standards and protection techniques, be aware that a machine built may not meet the most current specification when you decide to forego the third-party certification.
For quality purposes, we always recommend third-party certification. We know this puts us in a unique position among machine manufacturers as we have competitors that have produced machinery without even once using a third-party certification.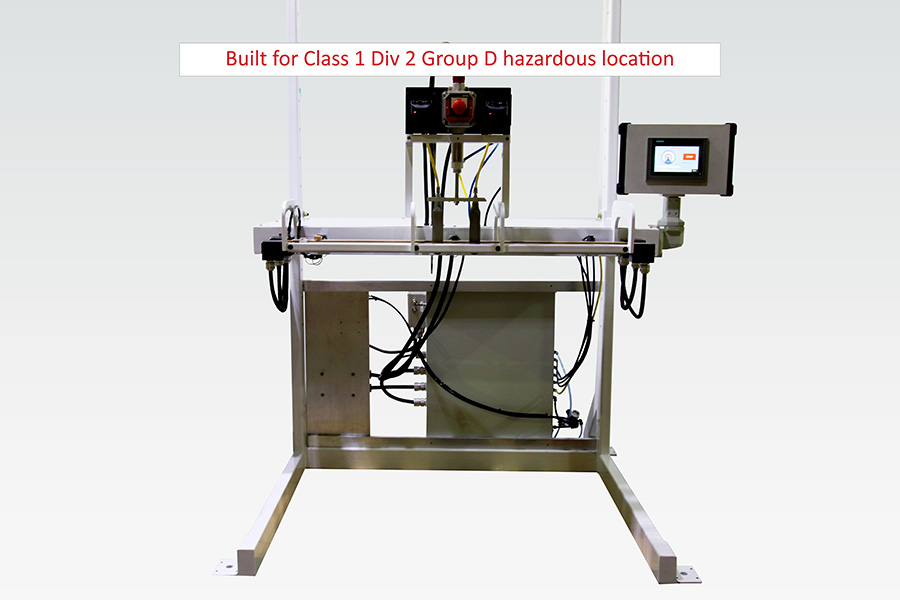 *Built for Class 1 Div 2 Group D hazardous location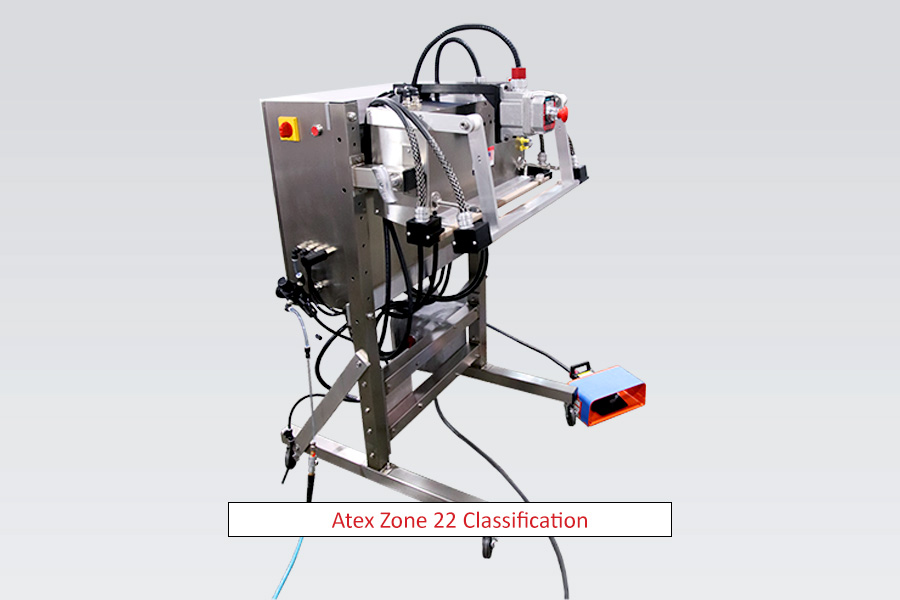 *Atex Zone 22 Classification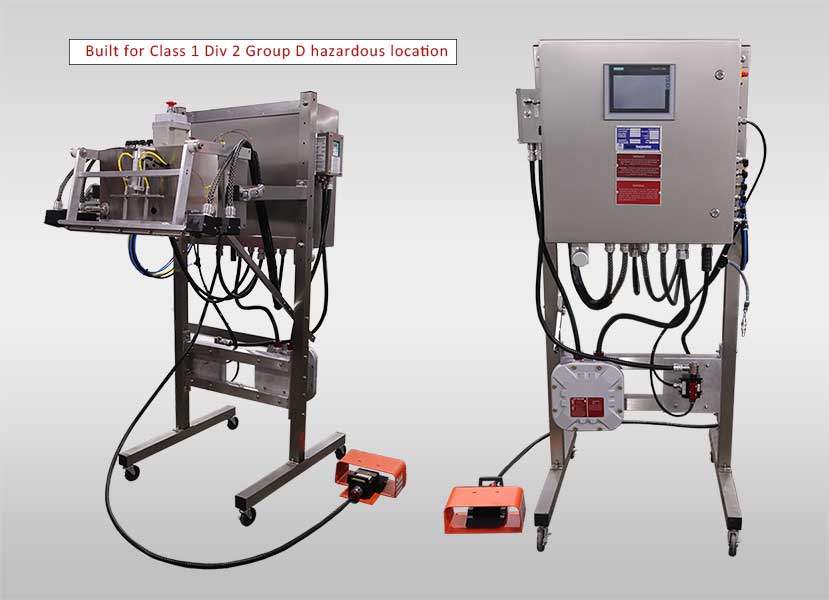 ​
*Built for Class 1 Div 2 Group D hazardous location
---
Video of Explosion Proof Sealer - Built in Accordance with: Class 1 | Dive 1 | Group A
Video of Explosion Proof Sealer - Built in Accordance with: Class 1 | Dive 2 | Group D
---
Videos of 2 Explosion Proof Vacuum Sealers: Vertical and Horizontal LFIG Units:
*Vertical Vacuum Unit for Military Application
*Horizontal Vacuum Unit for Aerospace Application
---
Types of Hazardous Locations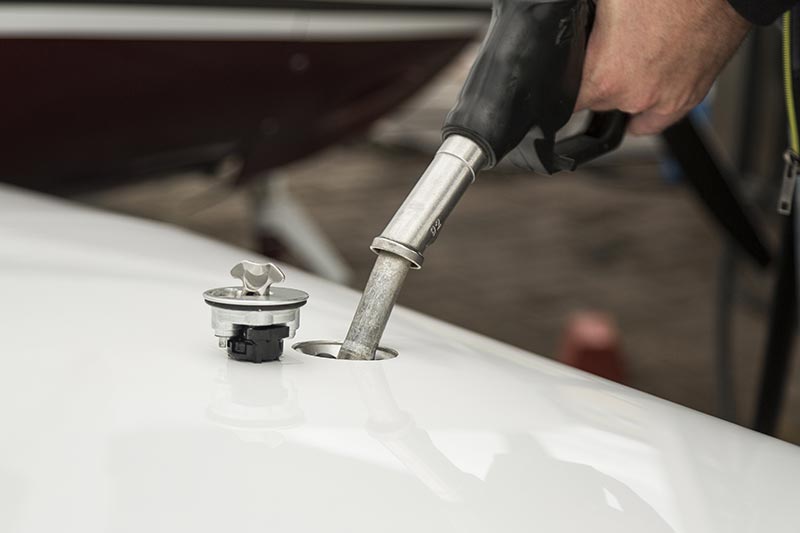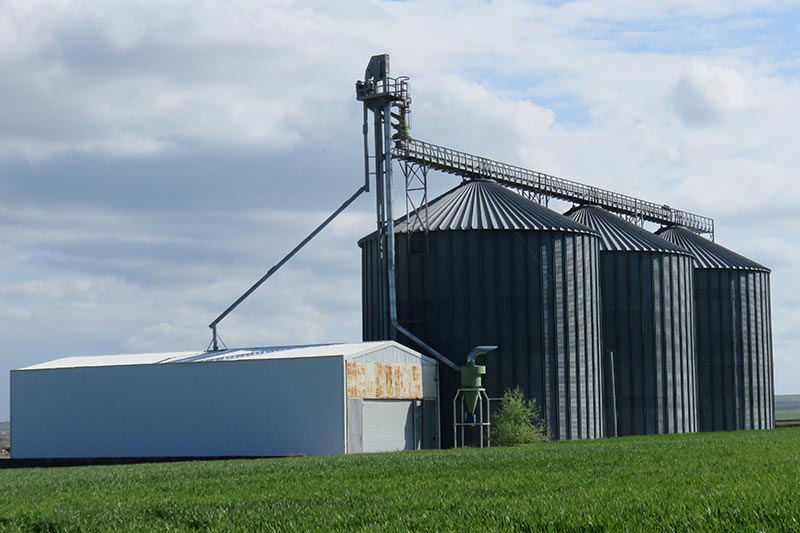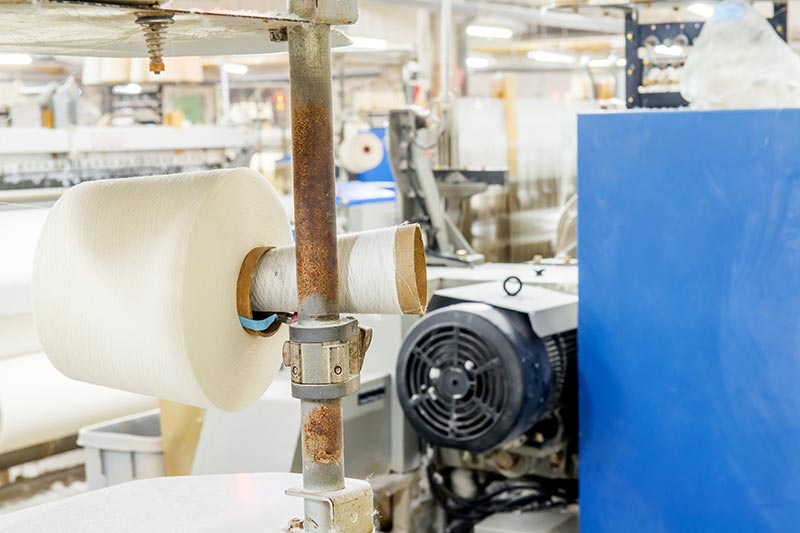 Class I Locations – Flammable Gas Settings
Locations classified as Class I are locations where there are flammable gases or vapors in the air, such as natural gas or gasoline vapor which are deemed as hazardous for their potential for accidental ignition. When such materials are present in the atmosphere, there is a combustion potential. An explosion can result from electrical and non-electrical sources, which are harmless under other conditions but of extreme danger in a setting where combustible gases are present. Electrical arcs become a source of danger in this type of hazardous location.
Class I locations include:
Aircraft hangars
Fuel servicing areas
Dry cleaning plants
Spray painting facilities
Commercial garages
Bulk storage plants
Areas with liquefied petroleum
Areas with natural gas
All of these Class I hazardous locations require very special equipment and operator training created specifically for use in Class I hazardous locations.
Article 100 of the NEC describes an Explosion-Proof Apparatus as being "enclosed in a case that is capable of withstanding an explosion of a specified gas or vapor that may occur within it and of preventing the ignition of a specified gas or vapor surrounding the enclosure by sparks, flashes, or explosion of the gas or vapor within, and which operates at such an external temperature that a surrounding flammable atmosphere will not be ignited thereby."
Class II Locations – Combustible Dust Settings
The second type of hazardous location is an area made dangerous by the presence of combustible materials, which may be suspended in the atmosphere. These combustible dusts can cause powerful explosions. While normally harmless, dust may collect in, or near electrical equipment and can interfere with the safe dissipation of heat from electrical equipment, or could be ignited by the operation of electrical equipment.
Class II locations include:
Grain elevators
Flour and feed mills
Plants with magnesium or aluminum powder
Medicine manufacturing plants
Producers of starch or candies
Sugar and cocoa processing plants
Locations with fireworks
Coal plants and other carbon handling areas
Class III Locations – Ignitable Fibers
Locations classified as Class III are areas where easily ignited fibers are present. Unlike gases and dust, fibers are unlikely to be suspended in the air but cause danger when they collect around machinery or on electrical fixtures and where heat, a spark, or exposure to hot metal can ignite them.
Class III locations include:
Textile mills and clothing manufacturing plants
Plants with cut wood and heavy sawdust
Paper recycling facilities
---
As Featured on:

Packaging World: IMPAK: Explosion-proof sealers
---

Powder & Bulk Solids: Impak Launches Certified Explosion-Proof Sealers
---
Start working with our packaging and equipment experts to determine if explosion-proof machinery is the answer for you.
Contact Gramatech: 310-715-6600 or email sales@sorbentsystems.com.
---
There are no products to list in this category.