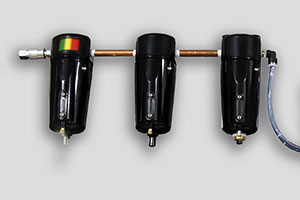 Sterile Air
Two Pre-filters with PM indicators which remove contaminants and water from the compressed air line before they reach the nitrogen generator. After leaving the generator the air is pushed through a Post filter which results in a Sterile Nitrogen flow of 99.9999+% efficiency at 0.01 micron. This is essential for food and sensitive applications where purity is critical.
---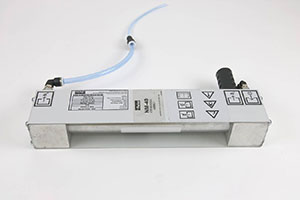 Nitrogen Generator Kit
The Nitrogen generator produces Nitrogen gas (N2) from a standard compressed air line. This model is designed to generate Nitrogen at purities between 95% and 99.5%.
The Nitrogen generator can be used as a replacement for heavy and bulky Nitrogen gas tanks. Its slick and compact design allows users to integrate this with their current gas flush enabled vacuum sealers without having to worry about it taking up too much space. Also, users will not have to worry about a depleting Nitrogen gas source, as our generator produces Nitrogen from a clean compressed air source.
---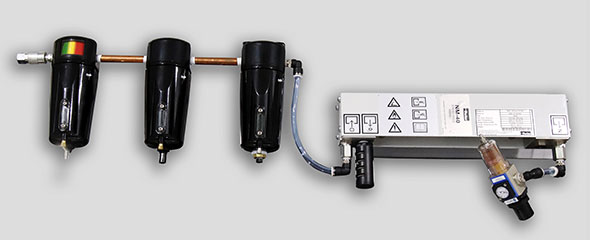 Sterile Air Kit with Nitrogen Generator
Medically Validatable 36 Inch Workhorse with Optional Trident System
Custom Gramatech GXVS 61" Validatable Vacuum Sealer with SIEMENS HMI


---
GVS Auto Cycle - Optional Feature Demo
---
Purge Flush Option - Gramatech WorkHorse Unit
NEED VACUUM BAGS? IMPAK recommends the 8.5" x 12.5" O.D. Vacuum Bags

NOTE: This item is also available in PALLET QUANTITIES (Pallet quantity = 38,500 bags)

---
NOTICE:"In-Stock" items are NOT ready for immediate shipment! Machines are built-to-order, in the USA. Call ahead for estimated dates.

High Volume Vacuum Sealer


The workhorse of Gramatech's tabletop vacuum sealing line of products. Made from high-grade stainless steel and heavy-duty anodized aluminum, these units will provide years of superior service. Ideal for medium to high volume use, sealers in the Retractable Series can be easily customized to meet special requirements in such diverse applications as food, medical or cleanroom environments. Standard features include upper and lower heat bars; graphical screen control; single-ported exhaust; and Gramatech's exclusive built-in safety seal bar. The Workhorse comes standard with the new Unitronics PLC featuring a color touch screen and 30 recipe memory. The Retractable nozzle series is an unequaled product that provides both quality and performance at a competitive price.
---
CSA Certification Announcement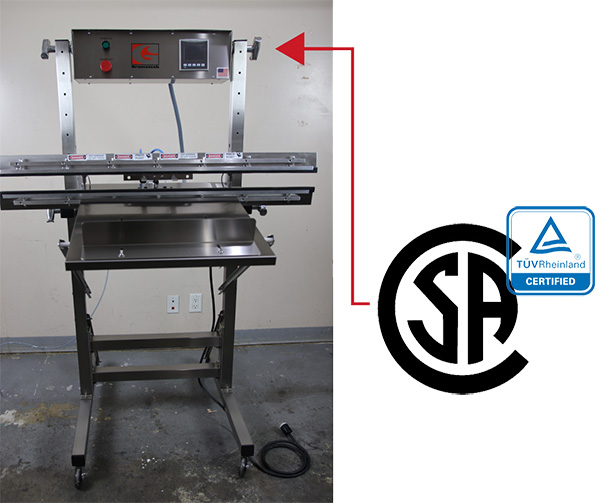 IMPAK is proud to partner with a major Multi-National Pharmaceutical Company and to have been granted a CSA Certification for its industry leading line of Gramatech Vacuum Heat Sealers. "We are now ready to offer CSA registration as an option to our industry leading line of Gramatech Sealers," according to Rajib Hasan, Managing Director, Machine Group.
As the company General Manager has said, "We are very proud of the machinery we have built to CSA standards." The story below written by Alan Masnek, our resident Certified Packaging Professional (CPPL) and graduate of University of Wisconsin – Stout, illustrates the steps that were taken to design, develop and produce a piece of equipment for pharma MNC. This particular MNC is just one of the many top medical manufacturing firms we are proud to have produced product for. [see full article.]
---
INCREASE YOUR THROUGHPUT ADD TWO NOZZLES TO YOUR GRAMATECH VACUUM SEALER
Our technicians who build these heat sealers state that the Trident option provides the most value of any option on Gramatech machines.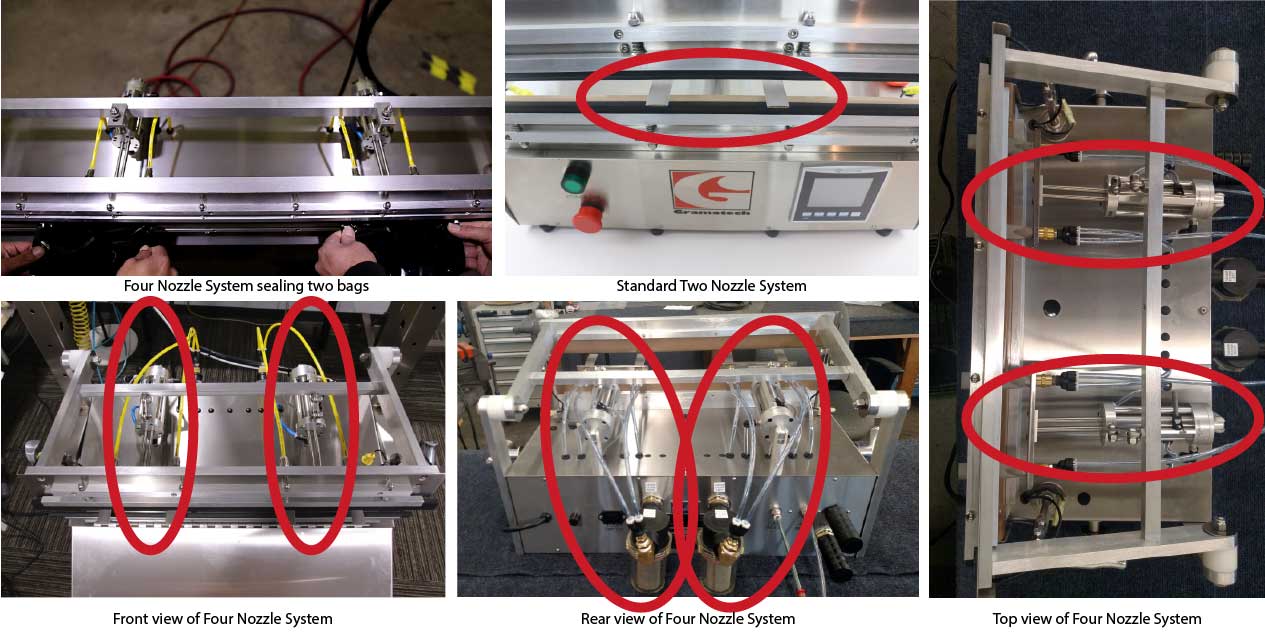 Medically Validatable 36 Inch Workhorse with Optional Trident System
---
See an example of an upgraded 61" GXVS unit below. The touchpad interface and new controls offer pinpoint accuracy with readings every millisecond. Speak with our specialists about what a custom machine could do for your production goals.


21" - 61" Workhorse Vacuum Sealer
Related Products
Tags: workhorse - 21 - 61 vacuum sealer, workhorse, sealers, vacuum sealers