Medically Validatable 36 Inch Workhorse with Optional Trident System
---
See our machine and our PAKVF4C pouches in action packing dehydrated pineapple flakes!
---
Custom Pak Vacuum Sealer
---
GVS Auto Cycle - Optional Feature Demo
---
Purge Flush Option - Gramatech WorkHorse Unit
---
High Flow Vacuum Sealer (Medically Validatable)
---
Medically Validatable 36" Custom Pak with Vacuum and Gas Flush

NEED POUCHES FOR YOUR VACUUM SEALER? IMPAK recommends the 8.5" x 13.0" O.D. Vacuum Bags

NOTE: This item is also available in PALLET QUANTITIES (Pallet quantity = 38,500 bags)

---
NOTICE:"In-Stock" items are NOT ready for immediate shipment! Machines arebuilt-to-order, in the USA. Call ahead for estimated dates.
The Custom Pak is the most versatile semi-automatic vacuum/gas flush packaging machine on the market. Boasting standard features such as stainless steel construction; high flow vacuum system; and single gas flush make this the right machine for a variety of vacuum packaging applications. The Custom Pak's controls are located in a separate enclosure above the seal head — this allows for the addition of visually validatable controls, if desired. All components used in the Custom Pak machines are heavy-duty and selected to give years of trouble free service.
---
CSA Certification Announcement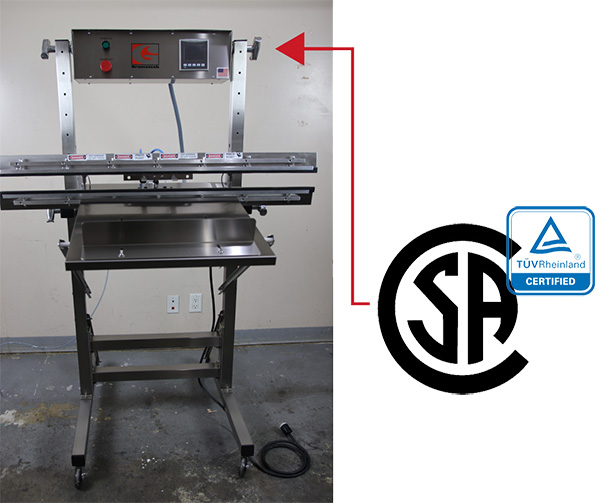 IMPAK is proud to partner with a major Multi-National Pharmaceutical Company and to have been granted a CSA Certification for its industry leading line of Gramatech Vacuum Heat Sealers. "We are now ready to offer CSA registration as an option to our industry leading line of Gramatech Sealers," according to Rajib Hasan, Managing Director, Machine Group.
​As the company General Manager has said, "We are very proud of the machinery we have built to CSA standards." The story below written by Alan Masnek, our resident Certified Packaging Professional (CPPL) and graduate of University of Wisconsin – Stout, illustrates the steps that were taken to design, develop and produce a piece of equipment for pharma MNC. This particular MNC is just one of the many top medical manufacturing firms we are proud to have produced product for. [see full article.]
---
Review a PDF copy of our Modified Gramatech Custompak

---
INCREASE YOUR THROUGHPUT ADD TWO NOZZLES TO YOUR GRAMATECH VACUUM SEALER
Our technicians who build these heat sealers state that the Trident option provides the most value of any option on Gramatech machines.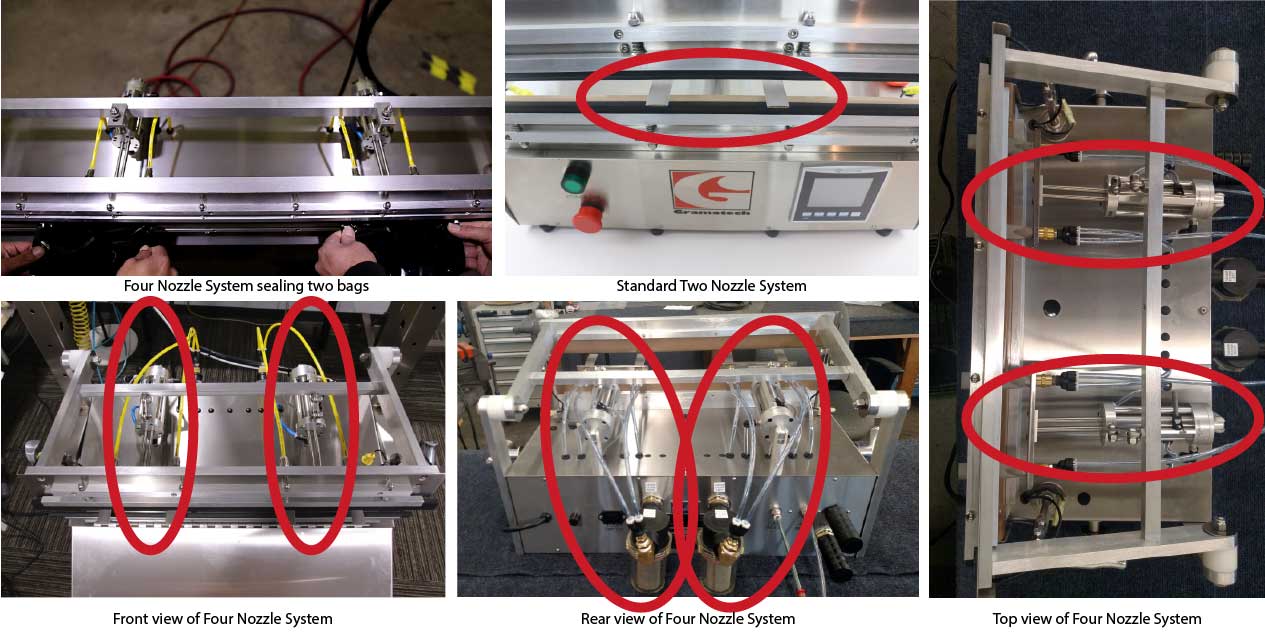 Medically Validatable 36 Inch Workhorse with Optional Trident System
---
See our machine and our PAKVF4C pouches in action packing dehydrated pineapple flakes!

---

IMPAK is the Global Approved Manufacturer of vacuum sealing equipment to Pentagon Technologies, an Applied Materials partner.
Custom Pak Hi-production vacuum packaging system
Related Products
Tags: custom pak hi-production vacuum packaging system, gxvs-21c, sealers, vacuum sealers